This privacy statement applies to the processing of personal data by Gradyent B.V., having its global headquarters at (3013 AK) Rotterdam, the Netherlands at Stationsplein 45 Unit B1-051, hereinafter referred to as Gradyent or simply "we / our or us". In case you visit our website, enter into a questionnaire, or provide your contact details, we will process your personal data and we are thus obliged to inform you on how we handle it. Our contact details are at the end of this statement.
Why do we process your data?
This statement covers the use of personal data when you use our website or engage with our content on Linkedin. We use our website to explain our real-time Digital Twin solution for heating systems. So, although it is not our business objective to process your data, it is inevitable to provide you with information through this website.
Which personal data do we process? 
Personal data is all data that provides information about you as an identifiable person, they tell something about who you are, where you are, or with what device you are working. We 'process' this personal data when we organise, track, store, view, share, send and delete it, etc. in the broadest sense. We process personal data automatically, without you 'seeing' this, by for example storing your device data and placing cookies on your hardware or looking at your website activities, but also the traditional way when you enter your e-mail address or contact information. In the list below you will find the whole set of personal data that we are able to process. 
·       Name, address, place of residence 
·       Phone number 
·       Email address 
·       Male/Female 
·       Company, Function 
·       Contact history 
·       Interests 
·       Surfing behaviour 
·       IP address, social ID, cookie ID 
·       If you receive emails from us, we register your interactions (open and click behaviour) 
·       Invoice and payment information 
We do not process special personal data such as your ethnic profile, political or sexual preference, criminal data, religion, union membership or biometric/genetic or medical background. 
If you are not our client but you submit your contact details to receive free resources - such as Market Research Report - we might follow up with you with relevant information in the future regarding this topic. You can always easily unsubscribe from such mailings.
If you are already our client, it is in our legitimate interest that we send you newsletters, as long as such newsletters contain information on the solutions or products and services that you already purchased with us. If you object to receiving our newsletter, just let us know and we will delete your name in the newsletter list. We may keep your e-mail address in an opt-out list for verification purposes. In case we want to approach you about other products or services, we will ask your permission for this. Your permission for any processing purposes whatsoever may be withdrawn at any time.
Exchange with third parties
We never provide, sell, rent or lease your personal data to third parties, unless we are legally obliged to provide data or if you have given permission for this. We engage service providers for the execution of our services. These are not "third-party recipients" but "processors". These processors do not use the data for their own purposes but they help us by processing the personal data on our behalf.
The processors we use are:
Dealfront

Google Analytics

Hubspot
To measure B2B use of our website, we use the Dealfront solution from Dealfront Group GmbH. This service shows us company names based on the IP addresses of our visitors. The IP address is not stored after use.
We no longer keep your personal data that is necessary for one of the purposes we have described. By law, the retention periods may vary, but you can assume that after 5 years after the last contact between you and Gradyent, we will delete all personal data that we no longer need to process. We can opt for anonymisation instead of deletion if this is necessary for our statistics, for example.
Security of personal data
We have taken appropriate technical and organisational measures to protect personal data against loss or any other form of unlawful processing, including:
Our website and software has an SSL certificate that guarantees visitors and users that (personal) data is sent via browsers via HTTPS, so that information is encrypted and secured. SSL (Secure Sockets Layer) is also used for online transactions (with credit cards).

The party that hosts our website has taken extensive measures to cover the procedure in the event of a data breach. But more importantly; various technical and organisational measures have been taken to prevent data leaks.

Our CRM system has taken extensive measures to cover the procedure in the event of a data breach.

Our own Gradyent Application has taken extensive measures to cover the procedure in the event of a data breach.
If we process your personal data, you are able to exercise your privacy rights. For example, you can request to have insight on which personal data we have stored and if necessary, we can rectify information for you as well. We will also grant you the right to object in certain cases, so whatever your request is, please contact us and we will help you free of charge. For this you can contact us via the information below. Please note that your privacy rights and our commercial rights are fairly balanced and sometimes we cannot comply with your request because the processing of personal data is necessary to perform an obligation that we have, contractually or based upon mandatory law. For example, if we are required by national law to retain financial data. If this is the case, we will explain this to you. In the event that you withdraw your consent or when you object to direct marketing (email newsletters) we shall at all times, grant you your request.
Finally, we would like to make it clear to you that we have an obligation to identify the person that claims any request, just to make sure we are not sending out information to the wrong person. In any case, we shall respond to a request within 4 weeks.
As our solution and the products and services that we provide are dynamic, we may change our website, its content or the way it works. We therefore reserve the right to amend this statement from time to time. Any changes will be made on this page.
If you have any questions about this privacy statement or if you would like to exercise any of your legal rights, you can contact us using the details below:
You may provide personal data to Gradyent to gain access to specific content, attend an event through our website, respond to research or publications, or file a request for sending information on a specific area of interest or job opening. If so, the information you have provided will be used to meet your request and to adapt and improve our website and related services we provide you per your wishes. We are also permitted to contact you and ask for feedback about services provided by entities within our network, or for market or other research purposes. We are permitted to use your data to protect our rights or properties and those of our users and, if necessary, to comply with legal proceedings.
If you apply via our website, we will record your data in our applicant tracking system for the optimal course of the application procedure. During the application process, your data will be shared with colleagues who are involved in your application process. For some positions, an assessment is part of the application process. In that case, you will be informed and your data will be shared with the organisation that performs the assessment. We will retain your data for up to a year after the conclusion of the procedure or will ask you for your explicit permission to retain your data for a longer period. After your consent, we will retain your data for up to one year.
At all times you can request us to no longer send any emails or reports prepared in response to the personal data you have provided through our website.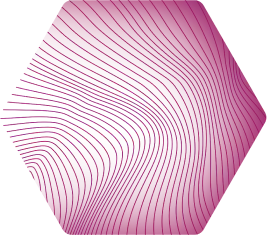 Want to stay in the
know about
Gradyent
and District Heating?
Stay connected with us on LinkedIn and receive the latest best practices, news, product and service updates.