Upgrade your District Heating grid

Future-proof your city
By enabling you to optimise, decarbonise and grow your District Heating system, we help you to take on the climate challenge and progress.

With our real-time Digital Twin Platform, we create a digital copy of your complete grid that runs in real-time. This comprehensive software solution lets you optimise your grid and run simulations of future situations. So you can improve performance, reduce CO2 emissions, save on operating costs and make smarter business decisions.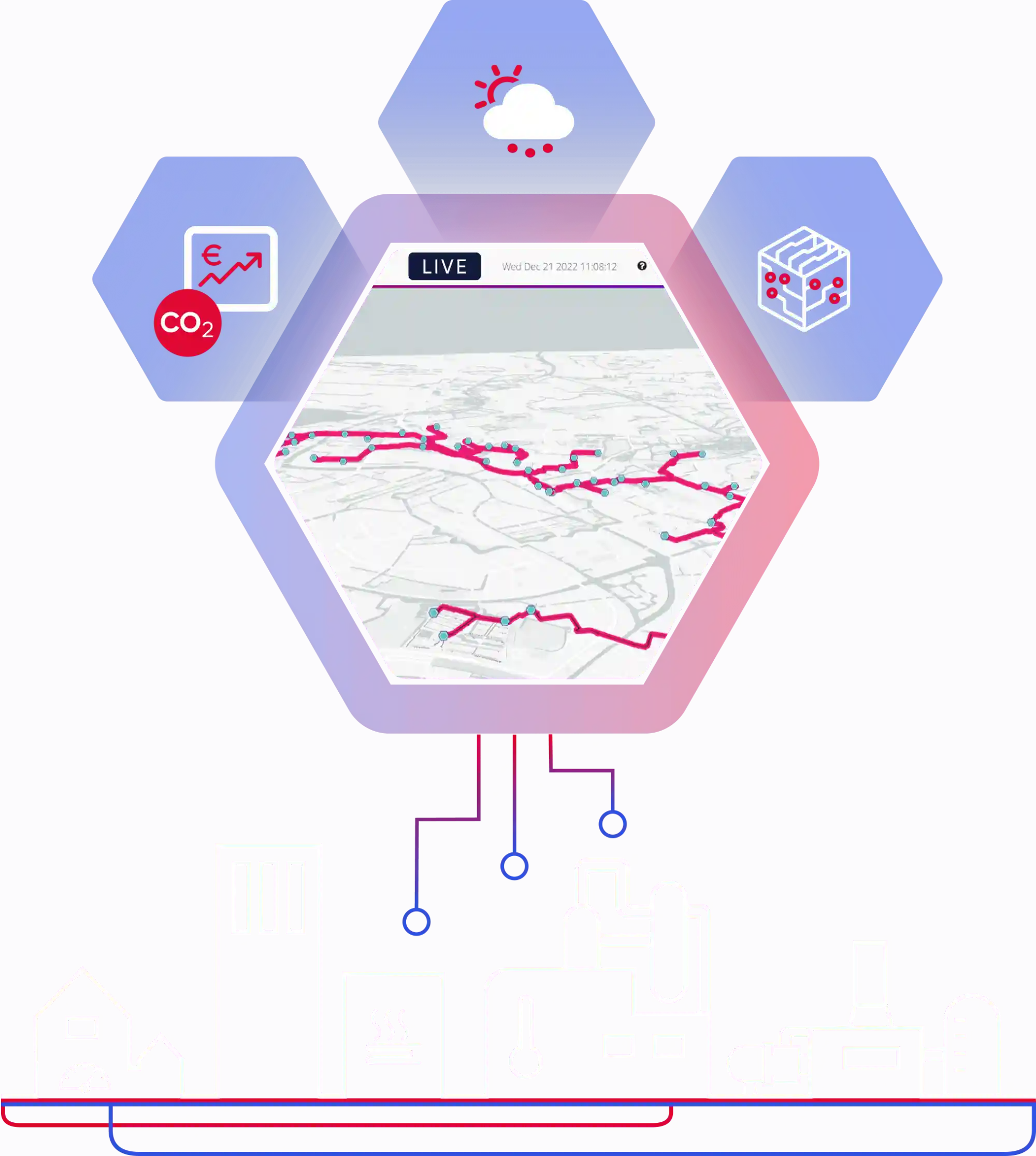 Optimise, decarbonise
and grow your

District Heating grid
Lower your network's temperature
Predict and optimise temperature levels. Control forward temperatures per source, buffer, substation or other location and enable integration of renewable low temperature heat sources.
Optimise sustainable
sources
Find the optimal source production schedule (dispatch) across all assets and locations in your network and optimise conventional CHP's (gas, coal or biomass) and boilers, or introduce lower temperature sources.
Design and simulate to progress
Enhance smart decision-making around the introduction of low carbon sources, system changes and extensions through analyses and realistic simulations of new designs.
Traditional District Heating software
delivers only limited optimisation and simulation
Partial optimisation with tools focusing on either sources, hydraulics, or end users, but not the integrated view.
Low performance with legacy core modules that lack computational power needed for large and complex DH systems.
Rigid models that can only be updated by means of extensive and costly efforts by external consultants.
Gradyent delivers a new level of optimisation & design
by working across the entire system
Single end-to-end solution

Benefit from one comprehensive end-to-end solution, simulating the whole grid from production to network and end users in real-time.

Built for scale and complexity

Built for scale and complexity with proprietary hydraulic solvers & optimisers working at multi-core cloud systems.

Always up-to-date model

An always up to date model with efficient data loaders and high service SaaS.

Optimise in real-time

Optimise temperature, hydraulics, dispatch & peaks of your grid in real-time.

Design and simulate the future

Make impactful decisions by running simulations of future situations.
Easy integration

Real value
Measurable results and fast payback
Delivering the quantifiable value that you need from the start.
Guiding smarter business decisions
Accurate simulation and insights on network transformation.
Easy on your
organisation
Seamless integration with existing systems and minimal operator effort through automated control that works with limited data.
Better results

Right from the start
We've already successfully applied our real-time Digital Twin Platform to District Heating grids across Europe, with measurable results of up to:
Increased security
of heat supply
Our customers are reporting

strong and measurable outcomes
Reduction of grid temperatures
by live setpoint control of heat source and substations.
4-6 percent points improved profit
after live dispatch optimization of CHP/boiler systems.
Successful heat pump integration
after the system failed to operate for 2 years.
after dynamic scenario modelling proved the pump station was redundant.
Let's upgrade your
District Heating grid
Ready to optimise, decarbonise or grow your grid? We would love to set up a call, a meeting or give you a personal demo of our real-time Digital Twin Platform.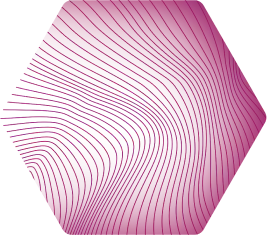 Want to stay in the
know about
Gradyent
and District Heating?
Stay connected with us on LinkedIn and receive the latest best practices, news, product and service updates.