Powering the
heating transition

Making cities more sustainable
Solving the
global climate challenge
Heat takes up roughly half the world's growing energy consumption
And half of that heat is used to heat and cool buildings. Since urbanisation continues to increase, cities are a unique position to help solve the climate challenge. District Heating Grids are key to making the energy transition work.
We want to make cities more sustainable by enabling our clients
Together, we can make their District Heating Grids more intelligent and impactful. Our technology helps to optimise, decarbonise and grow District Heating Grids towards a more reliable and efficient operation.
District Heating Grids

need to transform
From high to
low temperatures
Low temperature systems are more efficient and help reduce CO2 emissions as well as minimising operational costs.
From few to multiple sustainable heat sources
Enabling your District Heating Grid to incorporate multiple new, more sustainable low temperature heat sources makes it future-proof.
Turning low efficiency into high efficiency
By optimising your complete District Heating system, overall performance and security of delivery from source to end users goes up while operational costs go down.
Traditional District Heating
software
only delivers limited
optimisation and simulation
Partial optimisation with tools focusing on either sources, hydraulics, or end users, but not the integrated view.
Low performance with legacy core modules that lack computational power needed for large and complex DH systems.
Rigid models that can only be updated by means of extensive and costly efforts by external consultants.
The impressive power

of our real-time
Digital Twin Platform
Single integrated modelling solution
Covering heat sources, users and the distribution network in between.
Maximise value from available data
Utilises a holistic approach from heat sources to end customers, emphasises combining different data sources, sensors and smart meters and creates a valuable Digital Twin based on even a limited set of data.
Combines both hydraulic and thermodynamic models, defines time lags and heat propagation and fills in the blanks with AI, based on available sensor data.
Fill in the blanks with AI
Optimises your network with Artificial Intelligence, employs rapid setup as AI learns from your historic network data, dynamically forecasts and optimises in real-time and automatically adapts as your network expands over time.
Leverage all real-time
Digital Twin Platform features

Get maximum value
Measurable results and fast payback
Delivering the quantifiable value that you need from the start.
Guiding smarter business decisions
Accurate simulation and insights on network transformation.
Easy on your organisation
Seamless integration with existing systems and minimal operator effort through automated control that works with limited data.
Making cities more sustainable
for leading partners
What brings us together

is what sets us apart
We have built a multi-disciplinary team by offering a great environment where everyone can collaborate, grow and thrive.
We drive direct impact for our customers with our product and service, optimising their gains.
We deliver a powerful, real-time Digital Twin Platform. The perfect balance between a smart and scalable SAAS solution and smart engineering enablement.
We develop high impact modules with a short go-to-market time span.
Let's upgrade your
District Heating Grid
Ready to optimise, decarbonise or grow your grid? We would love to set up a call, a meeting or give you a personal demo of our real-time Digital Twin Platform.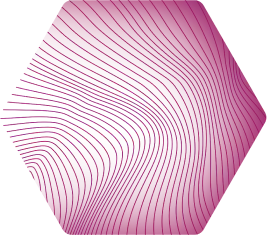 Want to stay in the
know about
Gradyent
and District Heating?
Stay connected with us on LinkedIn and receive the latest best practices, news, product and service updates.