District Heating grids are

transforming and decarbonizing
Networks are rapidly changing and need physical adjustments in order to:
Decarbonize with new sources.

Reduce dependency on natural gas as much as possible.

Ensure network growth as individual users switch from natural gas distribution to District Heating.

Keep up with constant maintenance needed for existing heating systems.
Making designs for the necessary changes is complex, often inaccurate and costly
Existing models take too much time to update.

These are often not real simulations but just manual designs.

No connection to actual data makes it unclear what the exact physical effects of the changes will be.

Line drawings are not able to capture the full dynamic non-linear complexity of a network.

Static simulations are complex to realise repeatedly and are only based on key figures.

Updating the models is expensive and time-consuming.

Engineers are occupied with building the simulation and have little to no time left

to take analysis and business impact into consideration.

Extracting business insights from static models is oversimplified.
Futureproof designs for your

District Heating grid need:
Accuracy.

Speed of simulation.

Quality and certainty of results.

Translation of simulation to business implication.

Assurance that designs have the right CAPEX.

Assessment of future OPEX.
Use our real-time Digital Twin
Platform to
simulate what-if
scenarios
Strengthen your business case by
validating it with our automatically updated real-time Digital Twin Platform
Obtain critical insights into actual flows even for complex networks with many loops
Train your Digital Twin with historic and live network data
Do live what-if simulations for minor network adjustments such as new users or pipes
Make simulations for high-CAPEX investments such as new heat pumps or storages, with real network data
Our real-time Digital Twin
Platform is
faster and more
cost-effective than legacy desktop modelling software
Always test new designs with live data
Automatically updated
models
Intuitive to use and no
specific experience needed
Let's upgrade your
District Heating grid
Ready to optimise, decarbonise or grow your grid? We would love to set up a call, a meeting or give you a personal demo of our real-time Digital Twin Platform.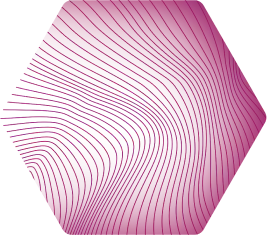 Want to stay in the
know about
Gradyent
and District Heating?
Stay connected with us on LinkedIn and receive the latest best practices, news, product and service updates.