Current District Heating networks
face several maintenance challenges
High maintenance costs. 

Delivery disruptions leading to customer complaints.

Detecting issues once it's too late to resolve them. 
What action must be taken to resolve this?
Problems cannot be solved by simply increasing temperatures.

Doubt concerning the effect of taking action.

Not knowing where to start repairing and replacing the network, since it's expensive.
Too many sources of information causing confusion
Rapidly growing number of sensors and alerts.

Different types of platforms: databases, scada platforms, IOT devices.

Difficulty knowing where to look and which incentives to follow.
Identify the underperforming
parts of your network

with a real-time digital twin
Our real-time Digital Twin Platform
comprehensively oversees the state of your network and accurately detects issues
Find the cause for anomalies in your network
Make alerts smart and effective
Make alerts easier to set up and maintain
Better analyse alerts for predictive maintenance
More efficiently schedule maintenance and reduce costs
From all incoming data we can compute the actual state and show live:
Heat losses in the network

Large pressure drops

Low arrival temperatures that are too low

Possible rerouting to resolve bottlenecks
We include a vast amount of sensors and data types in our platform:
Pressure and temperature sensors at source locations

Sensors throughout the network, differential pressure measurements, live user data and billing data

Unique sensors like flow sensors and moisture tapes
Schedule effective maintenance by using data in our Digital Twin Platform:
Intuitive visualisation such as heat maps with efficiencies immediately reveal bottlenecks

Replay historic network states over time

View static information in both heat maps and pop-ups
Use our real-time
Digital Twin Platform to

keep your system robust
Acknowledge alerts and take effective action
Identify and
analyse issues
Schedule and track
maintenance action
Reporting before
and after
Let's upgrade your
District Heating grid
Ready to optimise, decarbonise or grow your grid? We would love to set up a call, a meeting or give you a personal demo of our real-time Digital Twin Platform.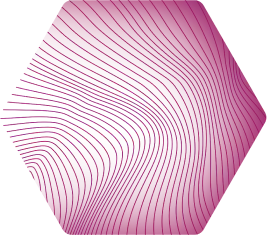 Want to stay in the
know about
Gradyent
and District Heating?
Stay connected with us on LinkedIn and receive the latest best practices, news, product and service updates.