Our real-time Digital Twin Platform
confidently meets the challenges of hydraulics control
Modelling all your
hydraulics
components
We model all hydraulic components in your network. From booster pumps on the forward and return line, shunt pumps, thermostatic valves to shortcut valves and more.
Improve your
hydraulic
efficiency
We improve your hydraulics efficiency while at the same time increasing security of supply by detecting and solving (hidden) bottlenecks in your network.
Optimise network pressures every minute and reduce costs
Our real-time Digital Twin Platform tells you what optimum pressure is needed where, every minute to supply the heat flow. This way, you can precisely meet the required power and reduce unnecessarily high electricity costs.
Optimise pressures for
each pump in your network
Optimise the pressure for each pump in your network with live dynamic setpoints for actively controlled pumps in your network. Whether at a source, a pump station or in a secondary net behind a substation. And for those pumps that cannot be controlled remotely, we provide static recommendations for the optimal pump settings.
Live-monitoring keeps
running smoothly
Hydraulic efficiency improves with careful monitoring and optimising pump loads to stay at or near optimally efficient operation. Our real-time Digital Twin Platform monitors pump efficiency live to identify hidden inefficiencies, as well as slow drifts away from good performance that a preventive maintenance action should remedy.
Control pressure
instability
Use our continuously trained real-time Digital Twin Platform to pinpoint bottlenecks in your network. Pressure instabilities are usually notoriously difficult to detect and stressful to resolve for your operators. Our Digital Twin Platform resolves unexpected peaks and highlights bottlenecks by anticipating on demand spikes in time.
Stay ahead of leaks
and creaks
Slow leakages and sudden pipeline bursts cause severe pressure issues that need immediate maintenance. Quickly detect and pinpoint leaks with our real-time Digital Twin Platform to prevent unnecessary damage and service outages, while also reducing suppletion bills to a minimum.
Let's upgrade your
District Heating grid
Ready to optimise, decarbonise or grow your grid? We would love to set up a call, a meeting or give you a personal demo of our real-time Digital Twin Platform.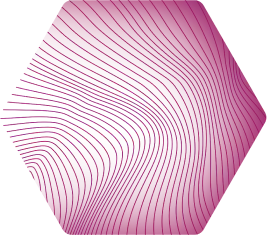 Want to stay in the
know about
Gradyent
and District Heating?
Stay connected with us on LinkedIn and receive the latest best practices, news, product and service updates.