District Heating systems are
transforming and User Performance

is becoming critically important
High temperatures and losses
Single / Few heat sources
Lower temperatures
Multiple, different types of sources
Users of District Heating

dictate temperature
requirements:
District Heating

companies want to:
How do you maximise the

performance of your
heating customers?
How do you unlock and visualise user data?

How do you define actions with positive RoI?

How do you start with active user control?

How do you use data and controls to optimise the system end-to-end?

How do you get started? Where and when?
Integrate data and insights
in one platform to
improve
your users performance
Create insight on heat demand

and heat transport in the
entire network
Visualization of all measurement points in a network; up to thousands of sensors in one real-time overview
Intuitive heat maps to quickly view bottlenecks and opportunities
Zoom in and compare user performance for temperature, flow and pressure
Live and historical analysis by full network replay mode
The Gradyent Digital Twin

captures all meter data in one
interactive intuitive visualization
View patterns and anomalies for the full network,
revealing where and what to improve
Dedicated dashboards that support analyses of hundreds or thousands of users
The Digital Twin rates and optimizes each remotely controllable (user) substation individually in real-time, resulting in an optimal valve setpoint that can be used to improve total network performance.
Forward temperature analysis reveals under- or overheated or customers
Analysis on the heat flows in the entire network show which users can do with lower forward temperature, or where contractual obligations are at stake
Return temperature analysis shows bad delta T's and bottlenecks
Studying delta T per user shows where performances are bad, causing large flows in the network, resulting pressure bottlenecks and low network efficiency
Live dashboards for each customer show which users are
deteriorating the network efficiency
Automated identification of worst performing users
Deteriorating the full network performance.
Dashboards per individual user
That provides full detail over current and historic performance.
Benchmarking to other users
Of the same type and the averages of the full network.
Deliver actionable insights
for campaigns on improving return temperatures
Let's upgrade your
District Heating grid
Ready to optimise, decarbonise or grow your grid? We would love to set up a call, a meeting or give you a personal demo of our real-time Digital Twin Platform.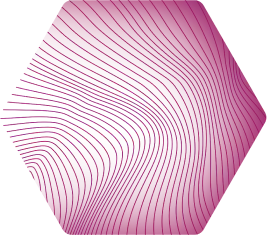 Want to stay in the
know about
Gradyent
and District Heating?
Stay connected with us on LinkedIn and receive the latest best practices, news, product and service updates.